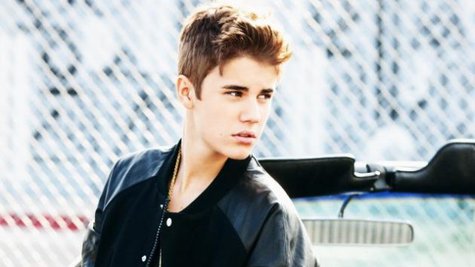 A photographer who previously claimed that Justin Bieber ordered his security team to attack him and steal the memory card out of his camera is now suing Justin and one of his bodyguards, claiming the bodyguard threatened him with a gun.
The photographer, Jeffrey Binion, filed a police report June 5, claiming that Justin's bodyguards attacked him when he attempted to snap pictures of the singer outside a recording studio in Miami. Binion has now filed a lawsuit against Justin and one bodyguard, Hugo Hesny , claiming that Justin ordered Hesny to grab Binion, throw him against the wall, grab him by the throat and flash a holstered gun at him, while the other bodyguards took the memory card out of his camera.
Binion is claiming he suffered "bodily injury, pain and suffering and mental anguish," as a result of the incident, and that he incurred medical expenses as well.
As for why Justin is being sued as well as Hesny, Binion's lawyer, Russell T. Adler , tells ABC News Radio that Justin "directed his guards to do this to my client: to take this film card by force. And if you direct someone who works with you to commit an intentional act, in the eyes of the law, you have committed that act as well...he's [also] responsible for the acts of his employees that are done to further his interests."
Adler tells ABC News Radio that the lawsuit is asking for punitive damages, in order to send a message to Justin. "His conduct is outrageous and intolerable in our society....it really is, if you think about it, outrageous and unacceptable for any celebrity to do this to anybody," says Adler.
Adler further claims that Hesny doesn't have a concealed weapons permit for Florida, and that he's not licensed to work as a bodyguard in the state of Florida, where the incident took place.
Justin hasn't responded to the lawsuit -- he's apparently too wrapped up in the new music on which he's working. "Wrote another great song last night. Focused," he tweeted. In addition, he posted an amusing photo on Instagram showing a bra -- presumably tossed by a fan -- lying onstage at one of his concerts. " I guess everyone grows up ," he captioned the shot.
Copyright 2013 ABC News Radio