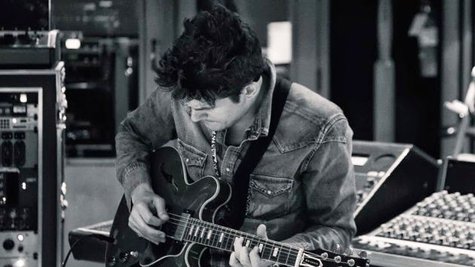 John Mayer recently posted the second installment in a series of "Studio Session" video teasers for a new album he's working on, and the short clip reveals a little bit of John's songwriting process.
The new video shows John in the studio riffing gently on guitar over a repeating groove while the band sets up equipment and an engineer fiddles with levels.
"Yeah, that's cool," he says of the vamp, adding that he wants to go to the world where that music sounds like it comes from. "That's how I know I wanna make the song," he concludes. We'll have to wait to see if the groove winds up as the basis of a final song on the upcoming album.
John's announcement last month that he'd be putting out a brand-new album this summer, his sixth, a little more than a year after the release of his 2012 disc, Born and Raised , surprised fans.
Copyright 2013 ABC News Radio