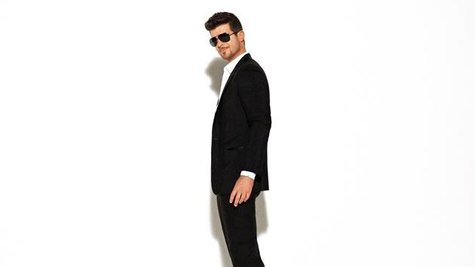 Robin Thicke finally has his first top 10 hit on the Billboard Hot 100 singles chart. His song "Blurred Lines," featuring T.I. and Pharrell Williams , jumps from #12 to #6 in its sixth week on the list, according to Yahoo!'s Chart Watch .
Interestingly, Robin is following in his mother's footsteps. The singer's mom, actress Gloria Loring , broke into the top 10 of the Billboard Hot 100 back in August 1986, according to Chart Watch. In fact, her song "Friends and Lovers" with singer Carl Anderson peaked at #2 on the list.
The duet's popularity was bolstered by exposure from the soap opera Days of Our Lives , which was home to Loring from 1980 to 1986, according to Chart Watch.
Copyright 2013 ABC News Radio