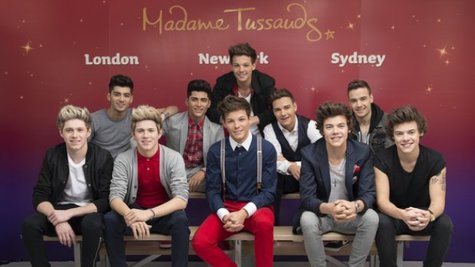 It's a strange fact of life that when young girls see their favorite pop stars, many start to cry. But apparently, the mere statues of One Direction at Madame Tussauds in London are enough to send teen girls into sobbing fits, and that's caused the museum to make special arrangements.
The British tabloid The Daily Mirror reports that there's so much crying going on around the eerily realistic wax figures of Harry , Louis , Niall , Zayn and Liam , Madam Tussauds has had to order extra boxes of tissues -- 150, to be exact -- to handle all the moisture. Not only that, but the paper claims the museum has actually hired someone to be a "tissue attendant" and make sure there are enough on hand to wipe away the tears.
The One Direction wax figures will be in London until July, and then they'll head off on a world tour, with stops that include New York City and Australia.
Copyright 2013 ABC News Radio