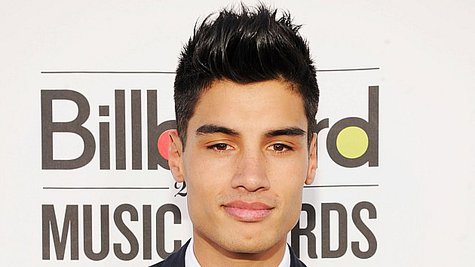 Not many people wanted to watch The Wanted Life , the British boy band's new series on E!. According to The Hollywood Reporter, the show only drew 600,000 total viewers in its debut on Sunday night. By comparison, another reality series that launched in April, What Would Ryan Lochte Do? , drew 807,000 viewers during its premiere.
The good news is that over three showings of the debut episode, the series managed to average 1.7 million viewers, so perhaps there's hope for The Wanted Life after all. And there's still plenty of folks out there who want The Wanted -- group member Siva Kaneswaran has just landed a deal with Next, a top London modeling agency.
Actually, Siva and his twin brother started modeling when they were 15, and the two worked non-stop until Siva joined The Wanted. Speaking to the British paper The Telegraph , Siva explained why he wanted to return to the catwalk.
"I have always enjoyed modelling and am very keen on keeping up-to-date with fashion so it's a natural progression for me to pick this back up," he said. "I'm excited to be working with the team at Next Models on my fashion positioning."
He adds, "I do really miss the kind of shoots you do as a model, that really focus on fashion and the art of photography. Fashion editorial shoots have a whole different vibe about them, so I am excited to be doing that again."
Copyright 2013 ABC News Radio