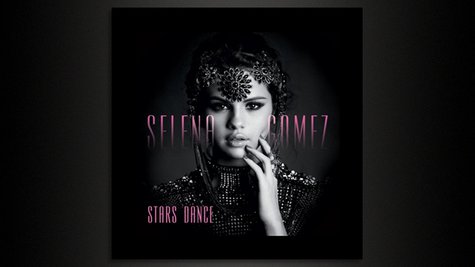 Selena Gomez 's debut solo album, Stars Dance , isn't due out until July 23, but she took to Twitter and her YouTube channel Monday night to reveal the cover photo and details about the track list. The black-and-white cover photo shows Selena wearing an elaborate beaded outfit and headpiece. Selena debuted the album cover via a 22-second video clip.
A few days ago, the singer previewed the tune "Slow Down" from the new album. She released it in full Monday evening. "Slow Down" is slated to be the second single from Stars Dance . The first was "Come & Get It."
The album is now available for pre-order on iTunes.
Here is the complete track list for Stars Dance :
"Birthday"
"Slow Down"
"Stars Dance"
"Like a Champion"
"Come & Get It"
"Forget Forever"
"Save the Day"
"B.E.A.T."
"Write Your Name"
"Undercover"
"Love Will Remember"
Copyright 2013 ABC News Radio