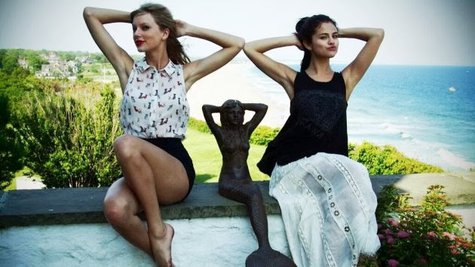 Taylor Swift and Selena Gomez are besties who are always talking in interviews about how much support they give each other. So it's no surprise that Taylor reached out on Twitter to salute her friend on Monday as she celebrated her 21st birthday.
Taylor posted a cute picture of herself and Selena together, posing like mermaids next to a mermaid statue. "Happy 21st birthday to my friend, and the closest thing I've ever had to a sister, @selenagomez !!" she wrote.
Selena can also be happy about the fact that she shares her birthday with the future King of England: Prince William and Kate Middleton welcomed their first child, a boy, on Monday as well.
So far, Justin Bieber has not wished Selena a happy birthday on Twitter. Of course, he could have done it privately.
Copyright 2013 ABC News Radio