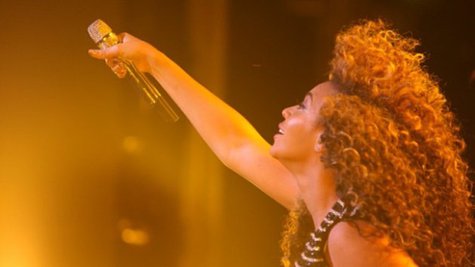 This time, it wasn't an over-eager fan interrupting Beyonce 's stage show. During a concert in Montreal Monday night , her hair became tangled in a stage fan while she was singing "Halo."
Footage was captured by her Beyhive as the singer's blonde tresses gets sucked into the fan, making it difficult for Beyonce to move her head. Security guards and stage crew member scramble to free the diva, who managed to continue the song, seemingly undeterred by the real-time crisis.
The singer later poked fun at the situation, posting her own video of the incident and a message to fans via her Instagram page. "Gravity can't beginnnn to pull me out of the fan again," she writes in a handwritten note. "I felt my hair was yankinnnn from the fan that's always hatinnnnn."
Beyonce playfully makes fun of her virgin Remy weave getting caught, adding, "I got snatched, two snaps. Goodnight all."
Copyright 2013 ABC News Radio