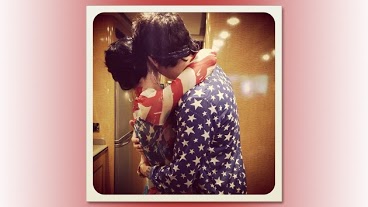 It seems Katy Perry and John Mayer made their own fireworks on the Fourth of July.
Katy has posted a photo on Instagram of herself and John hugging while wearing stars-and-stripes clothing. Their faces are turned away from the camera.
The caption reads, "Whose broad stripes & bright stars?!"
Presumably, the photo was taken Thursday in Philadelphia, where John performed at the Philly 4th of July Jam.
Katy's Instagram update only adds more fuel to the rumors that she's back together with John. They were seen hanging out late last month in New York City at a couple of hotels, as well as at the Friars Foundation Awards Gala.
Copyright 2013 ABC News Radio