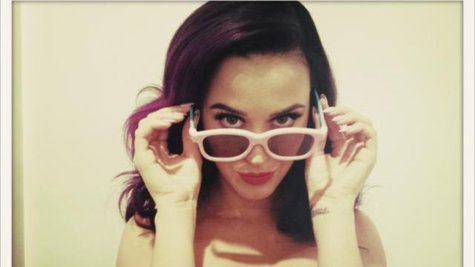 Katy Perry has guest-starred in a couple of sitcoms, and provides the voice of Smurfette in The Smurfs animated films, but now it looks as though she's landed her first official film role...according to the actress who lost the part to Katy.
Actress Debi Mazar , probably best known for her role on Entourage , tweeted , "I just found out that I lost a film role to... @KatyPerry I have no words." Mazar insisted that she wasn't angry, though, adding, "I wish @ katyperry all the best. The role was an edgy woman who ran an escort service...It really could b anyone...I'm 20 years older! diff way 2 go."
Apparently, Debi was slammed by Katy fans who thought she was somehow dissing the singer, because she tweeted this follow-up: "@ KatyPerry fans-I'm happy 4 her! I just found it amusing that we would B in the mix 4 the same part, since she is a SINGER..c'est la vie."
She added, "My tweet was meant 2 b irony & funny, not sum weird competition. @KatyPerry & I happen 2 B friendly."
So far, Katy hasn't commented on Mazar's announcement.
Copryright 2013 ABC News Radio