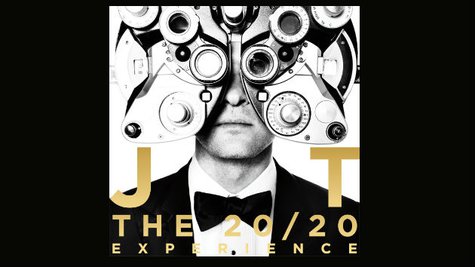 Since we've now reached the half-way point of 2013, Billboard has decided to take stock of which artists are leading the sales charge for the year. So far, Justin Timberlake and Macklemore & Ryan Lewis are out in front.
Justin's long-awaited new album The 20/20 Experience is the year's best-selling album so far, having moved two million copies. What's more, The 20/20 Experience is the only album so far this year that's sold more than a million copies. The runner-up is Bruno Mars ' Unorthodox Jukebox , which has moved 985,000. Mumford & Sons' Babel is next, with 884,000 copies.
The facts that The 20/20 Experience is the only album that's sold a million so far isn't great news for the music industry, however. That makes this the second straight year in SoundScan history -- that's 22 years -- where only one album has sold a million or more six months in. Last year at this time, Adele 's 21 was the only million-plus seller.
As for Macklemore & Lewis, their #1 hit "Thrift Shop" is the year's biggest digital song, having sold 5.6 million copies, according to Nielsen SoundScan.
The 10 top-selling songs of 2013 so far are:
1. Macklemore & Ryan Lewis (ft. Wanz) -- "Thrift Shop," 5.6 million
2. Pink (ft. Nate Ruess) -- "Just Give Me a Reason" 3,5 million
3. Bruno Mars -- "When I Was Your Man," 3.4 million
4. Rihanna (ft. Mikky Ekko) -- "Stay," 3.3 million
5. Imagine Dragons -- "Radioactive," 3.2 million
6. Macklemore & Ryan Lewis (ft. Ray Dalton) -- "Can't Hold Us," 3.12 million
7. Florida Georgia Line -- "Cruise," 3.11 million
8. Justin Timberlake (ft. Jay-Z) -- "Suit & Tie," 2.6 million
9. Taylor Swift -- "I Knew You Were Trouble," 2.45 million
10. Robin Thicke (ft. Pharrell & T.I.) -- "Blurred Lines," 2.4 million
Copyright 2013 ABC News Radio