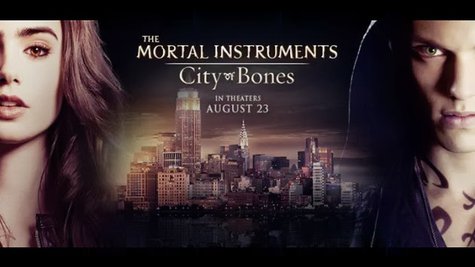 New songs from Demi Lovato, Jessie J and Colbie Caillat are among the highlights of the soundtrack from the upcoming movie The Mortal Instruments: City of Bones , due out August 20.
Based on a popular series of books, the movie is about a teen who learns she's descended from a line of half-angel warriors who are bound to protect our world from evil. She and her fellow warriors, called Shadowhunters, must battle demons, vampires, werewolves, warlocks and other nasty creatures.
Colbie's new song, "When Darkness Comes," is described as a "haunting ballad" co-written with David Hodges , who's co-written hits for Kelly Clarkson , Carrie Underwood , Chris Daughtry and others. Demi's new track is called "Heart by Heart," while Jessie's is "Magnetic." Songs from Zedd and Owl City are also featured on the disc, and all the songs are actually featured throughout the movie as well.
The Mortal Instruments: City of Bones hits theaters August 21.
Copyright 2013 ABC News Radio