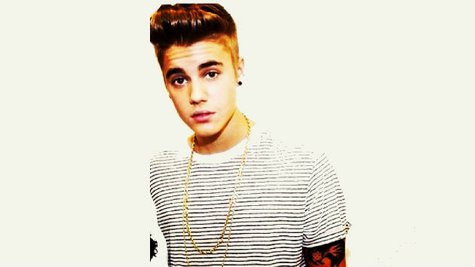 Justin Bieber 's been teasing a new single called "Heartbreaker" online, but there's no firm release date. However, Justin's manager Scooter Braun guarantees that when the single arrives it'll make you sit up and take notice.
Speaking to MTV , Scooter says, "I'll just tell you that we're gonna release music in a very, very different way with him...we decided there needs to be a way to release these songs in a different way than the normal album and be able to allow him to express himself in music while dealing with so many different bulls**t stories every single day."
Scooter adds that Justin's new music will put a stop to all the bad press he's been getting, for everything from reportedly abandoning his pet monkey in Germany to warring with his neighbors over allegedly driving recklessly in his neighborhood.
"We're hoping the witch hunt [is] gonna end when he really just speaks for himself in the music," explains Scooter. "And we're gonna do it in a way that's very, very unique, so when you see 'Heartbreaker,' know it's coming directly from him...there's gonna be a very unique way of how this music is going to be released unlike we've seen before from him."
"Heartbreaker" is apparently part of what Scooter has referred to as Justin's "music journals" -- a collection of songs he's written on the road while on his Believe tour. A few days ago, Justin tweeted, "coming up with crazy ideas for #musicjournals . #heartbreaker ."
Scooter indicated that we may be able to hear the new material at "the end of this year."
Copyright 2013 ABC News Radio