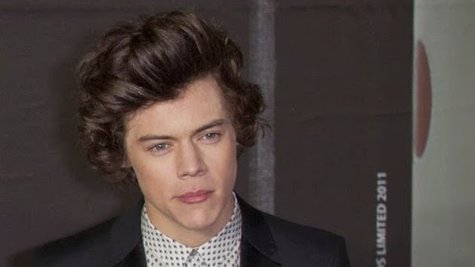 Another day, another rumor about Harry Styles' love life. Now word has it the One Direction dreamboat has got something going on with model Kara Rose Marshall.
The proof? As E! Online reports, the two were seen together over the weekend, along with Harry's hairdresser Lou Teasdale , at an Apple store in New York City, after which they hung out together with friends on a rooftop that night. In addition, the two have been photographed wearing the exact same shirt, one that advertises a 1980 tour by British rock legends The Who . This suggests that they may be sharing clothing.
Previously, Harry was linked to Kimberly Stewart, daughter of Rock and Roll Hall-of-Famer Rod Stewart . In fact, Rod intimated on a British talk show that Harry and Kimberly had spent the night together. It's not clear what ended that relationship.
Asked about all the talk about his love life in the new issue of Glamour magazine, Harry says bluntly, "People who know me know what's true and what's not."
Copyright 2013 ABC News Radio