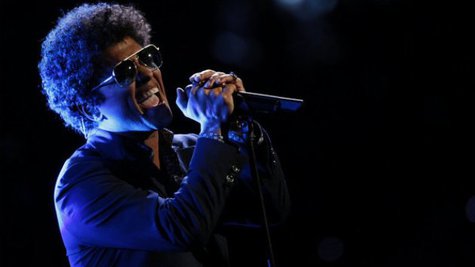 Bruno Mars and LMFAO are popular in the U.S., but you should see how well they do in other countries. According to the Los Angeles Times, hits by those two artists dominated the list of American songs that took in the most money overseas last year, according to the performing rights organization ASCAP.
Overall, LMFAO's "Party Rock Anthem" made the most money overseas, but Bruno had four of the top ten highest-earning songs internationally, including "Just the Way You Are," "Grenade," "The Lazy Song" and "Marry Me." According to ASCAP, Bruno's songs are the most popular in Germany and Canada.
Some perhaps unexpected songs turned out to be very popular in certain foreign countries. While "Party Rock Anthem" took in the most money in France, for example, the next two biggest-earning songs in that country were "Gonna Fly Now," better known as the theme from the movie Rocky, and "Over the Rainbow,"from The Wizard of Oz. In Japan, the song "Footloose" was huge.
Copyright 2013 ABC News Radio