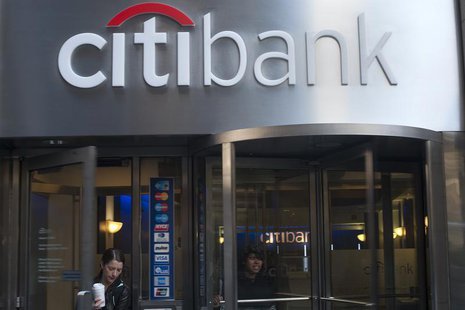 (Reuters) - Citigroup Inc will pay Fannie Mae $968 million to resolve potential mortgage repurchase claims for breaches of representations on loans sold to the U.S. mortgage guarantor between 2000 and 2012.
Substantially all of the payment is covered by reserves that were in place at the end of March, Citigroup said on Monday.
The deal covers claims on nearly all of 3.7 million first mortgage loans sold to Fannie Mae in the period, the company said. A group of loans with special characteristics and numbering fewer than 12,000 were not included in the agreement.
The deal does not cover warranty claims against Citi from Freddie Mac , the other big mortgage finance agency.
Citigroup said it would record a residential mortgage repurchase reserve build of $245 million in the second quarter [ID:nBw9GShMda]. The amount is about what the bank has been recording for reserves in recent quarters, it said.
Shares of Citigroup were up 1.5 percent at $48.71 in early trading, while Fannie Mae gained 7.1 percent to $1.51.
(Reporting by David Henry in New York and Tanya Agrawal in Bangalore; Editing by Saumyadeb Chakrabarty and Lisa Von Ahn)