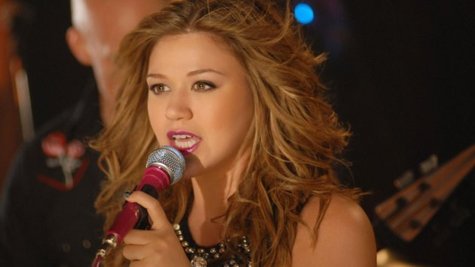 American Idol may be struggling with decreased ratings, but the show has increased the incomes of many of its performers; and now Forbes magazine is out with a list of last year's top earning ex- Idol contestants.
At the head of the class is Idol 's first champion, Kelly Clarkson who, Forbes estimates, earned $8 million last year thanks to her gold-certified album Stronger , her role as mentor on The Voice , her Toyota TV commercial and her tour.
Tied for second are Carrie Underwood and Chris Daughtry with $5 million each in earnings. Forbes notes that Carrie's position is a little low since her most recent album, Blown Away , arrived towards the end of the period Forbes looked at -- May 2011 to May 2012 -- and that her current concert tour still hasn't wrapped yet.
Just two years removed from his Idol championship, Scotty McCreery is #4 on the list with $4 million in earnings. Jennifer Hudson appears at #5 with $3 million. Rounding out the top ten are Jordin Sparks with $2 million, Adam Lambert with $1.5 million, Katharine McPhee and Kellie Pickler with $1.1 million each and David Archuleta and David Cook , wit h $1 million each.
But, Forbes notes, the biggest financial winners may be the Idol judges, and the show itself. According to Forbes , the combined take for the Idol judges is $54 million -- that's twice the total earnings of the top 10 show participants. And recent contestants have to turn over nearly half their income to Idol , according to the magazine.
For example, Forbes estimates that Scotty McCreery took home only around 20 percent of what he generated during the period, after paying Idol , agents, lawyers and, of course, the IRS. "It's depressing when you look at it, but I'm still making a good amount," says Scotty. "I'm not in any way complaining…I'm doing a lot better than I was a few summers ago, living off the coin jar in my truck."
His success came after the cutoff date for Forbes' list this year, but look for reigning Idol champ Phillip Phillips to score high on next year's list, thanks to the success of "Home," his debut album and touring income.
Forbes compiled the list using data from Pollstar , the Recording Industry Association of America and other trade organizations, as well as by conducting interviews with industry insiders and artists.
Copyright 2013 ABC News Radio