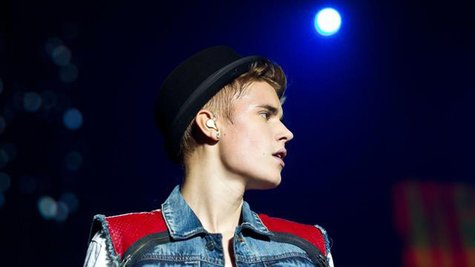 Gearing up for the release of his new album, Believe Acoustic , Justin Bieber has teamed with Billboard to officially premiere "Nothing Like Us," one of three new songs on the disc. Justin tells Billboard that the heartfelt ballad, featuring just Justin and a piano, is about his breakup with Selena Gomez .
"Lately, I been thinkin' 'bout what we had," Justin sings. "I know it was hard/It was all we knew/Have you been drinking to take all the pain away?/I wish I could give you what you deserve/'Cause nothing can ever, ever replace you/Nothing can make me feel like you do."

The song goes on, "There's no one that I can relate to/And no, we wont find a love that's so true/There's nothing like us/There's nothing like you and me/Together through the storm."
Speaking about the sentiment behind the song, Justin tells Billboard , "At the end of the day, there's nothing like us, you know? That's just it. It is what it is. People are going to relate to that." When asked if he's heartbroken, Justin tells the magazine, "I'm not in the happiest place that I've ever been. I'm trying to get through what I'm going through....[but] I have my really close friends to cheer me up and keep me going."

Justin also tells Billboard that he was just as disappointed as his manager, Scooter Braun , when he didn't get a Grammy nod last year for Believe . Braun, however, took to Twitter to express his displeasure. Justin says, "It's good that he can put it out there and say that. He had my back just like any manager would."

He adds, "My whole life I've dreamed of winning a Grammy. At this point, the excitement of that has gone down. I'm more excited to just make great music for my fans. That's just something that if it happens, it happens." Justin isn't attending the Grammys this year -- he's hosting Saturday Night Live that weekend -- but he says he's rooting for Chris Brown because he's a fan of his music.
"His music is really good. That's what they should focus on: the music," adds The Bieb.
Copyright 2013 ABC News Radio