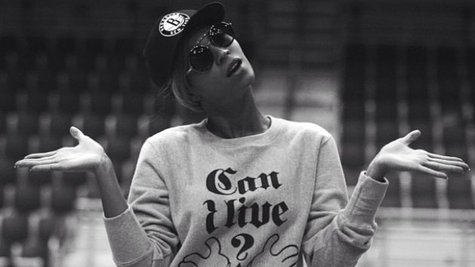 Ever since it was reported that Beyonce allegedly lip-synced her performance of the national anthem, it seems as though everyone has weighed in with an opinion on the matter...but the star herself has remained silent. Now, some are pointing to a photo she's posted on Instagram as her comment on the situation.
In the black-and-white photo, Beyonce, wearing shades and a ball cap, is seen posing with her hands up in a gesture of exasperation. She's wearing a sweatshirt with the words "Can I Live?" written on it -- that's the title of a song by her hubby, Jay-Z. It's about trying to get by despite the fact that there are many obstacles standing in your way; the lyrics go, "While I'm watchin, every n***a watchin me closely/my s**t is butter for the bread, they wanna toast me."
Some have interpreted this photo as Beyonce basically telling everyone to back off and let her get on with her business, but it's unclear exactly what she was intending.
Copyright 2013 ABC News Radio