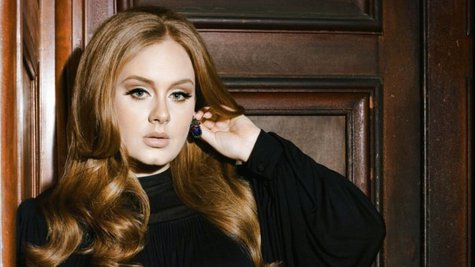 The estranged father of Adele says he cannot bring himself to watch his daughter perform her nominated song, Skyfall , at the Academy Awards next month because it will be too painful.
In an interview with The Mail on Sunday , Mark Evans says Adele was close to his late father, John , and that's who comes to mind when he sees his daughter on TV. Evans says, "I can't watch her live shows, it is too painful for me because all I would think about is what my father, who loved her so much, was missing."
Evans tells the newspaper, "The same goes for the Oscars. I know she'll win because she's brilliant but I won't be there and I won't even watch it on television. It would upset me too much to know that I was watching something that my dad never got to see. I'd break down and fall apart."
Evans says Adele has ignored his attempts at reconciliation after being cut out of the Grammy award-winner's life following a family rift in 2011.
In an attempt to reach out to his daughter, the 49-year-old Evans tells the newspaper he's "left messages on her phone, I've written to her and I've sent her birthday and Christmas cards but it's like I'm dead to her."
Evans says he became a grandfather for the first time when Adele gave birth to Angelo James , an event he heard about through the media. "I'm not interested in her celebrity status or her money, I just want my daughter back and I want to be a proper granddad to the little one," Evans tells The Mail .
As for the baby's name, Evans says he would have preferred a family name. "I'd hoped so much that she'd put my late dad's name, John, in there somewhere, but alas it looks as if it is not going to be."
Evans and his famous daughter have had a rocky relationship since he split from her mother when Adele was three years old. Adele told Vogue magazine last year that her estranged father will never hear from her again after he sold a story about her to a tabloid.
Copyright 2013 ABC News Radio