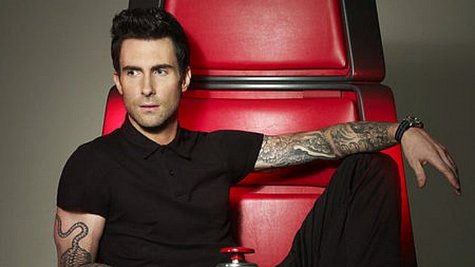 Adam Levine can sing, coach aspiring performers on reality TV and -- judging from his turn on American Horror Story -- act. But can he do comedy? We'll find out for sure as he serves as the host for tonight's episode of Saturday Night Live .
Unlike past musicians who've done double duty as both the host and the musical guest -- Bruno Mars being the most recent example -- Adam won't be singing. Instead, up-and-coming rapper Kendrick Lamar will provide the music for the night. There is a precedent for musicians who've hosted the show without being the musical guest: Sting , Paul Simon , Jon Bon Jovi and Justin Timberlake have all done it, for example.
Over the past week, Adam was spotted filming what appeared to be a digital short in New York City, and he tells Access Hollywood that he actually did it with ex- SNL castmember Andy Samberg and his Lonely Island comedy partners.
"It's under wraps, but it's going to be great and I just can't wait to be part of their first one back because — as people may or may not know — they're not on the show anymore," Adam tells Access Hollywood . "But what's cool is that they thought of me when coming back for the first time. So, I'm very flattered by that."
In addition to that short, judging from the hilarious promos he did with SNL cast member Bobby Moynihan , we can assume that Adam will poke fun at his stint on The Voice, and at his reputation as a ladykiller.
The SNL studio is familiar territory for the Maroon 5 frontman -- with the band, he's performed on Saturday Night Live four times. And when it comes to non-musical activities on the show, Adam appeared in the digital short Iran So Far with Samberg and Fred Armisen a few years ago. Last year, he made a very brief cameo in another digital short called The Stand Off with Jeremy Renner .
And maybe all that experience is why he's not nervous about his hosting gig. He tells Access Hollywood , "It's just so much fun, that you really don't have time to be nervous."
Copyright 2013 ABC News Radio