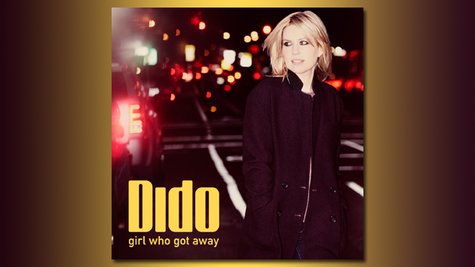 Dido has now confirmed that her long-awaited new album, Girl Who Got Away , will arrive in stores March 26.
The first single, "No Freedom," which can be heard on YouTube , will be available at all digital providers on February 19. However, if you pre-order the album from iTunes starting on that day, you'll get the song as a free download immediately.
The title Girl Who Got Away comes from one of the album's songs, but the British singer says it's quite fitting, considering that she dropped out of the spotlight for a few years, got married and had her first child.
"I guess it also sums up the last few years for me, taking a step back from it all and going off to have the whole happy adventure of starting a family and making an album that I really am so proud of," she says in a statement. "And now I just can't wait for people to hear it."
She adds, "It was an incredibly fun record to make. There was no pressure on me at all. It's all been so natural and easy. On every other record I've made, there have been really tricky days, but there weren't any like that on this one."
The disc was produced by Dido's brother and longtime collaborator Rollo Armstrong , with contributions by other hitmakers like Jeff Bhasker and Greg Kurstin , both of whom worked on Pink 's latest disc. Girl Who Got Away is described as "soul-baring pop with electro, folk, hip hop, ambient and dance infusions."
Girl Who Got Away is Dido's first release since 2008's Safe Trip Home .
Copyright 2013 ABC News Radio