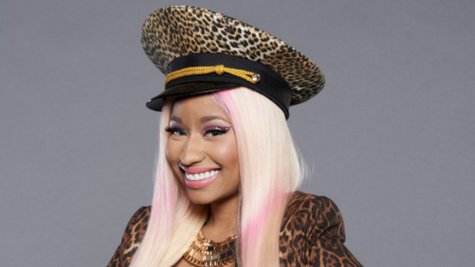 If you've been watching American Idol this season, you know that in addition to sporting a series of crazy wigs, judge Nicki Minaj has also been doling out crazy nicknames to the contestants. Among some of her gems: "Secret Squirrel," "Top Hat," "Gumby," "Frog Killer" and "Purple Boy." And according to Nicki, she just can't help herself.
"I just love renaming people," she says in a new promo for the show. "I have this weird desire. I can't control it!"
But it serves a purpose as well. "It makes me remember them a lot, and even if I don't remember them, it makes them feel special," claims Nicki.
In addition, says Nicki, "It breaks up the monotony of them coming into a judge panel and having everything be serious."
The contestants don't seem to mind. In the promo, we see one contestant actually begging the rapper to give him a nickname, and she finally comes up with "Mushroom."
American Idol continues Thursday night on Fox.
Copyright 2013 ABC News Radio