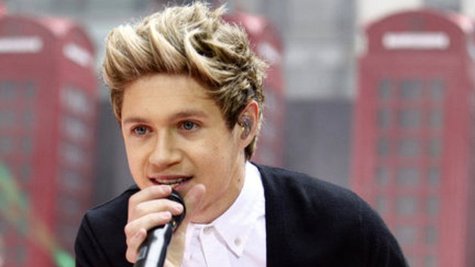 California could soon be the location, location, location for both Niall Horan and Harry Styles of One Direction . According Britain's The Sun , Niall has purchased a home in Los Angeles valued at almost $ 2.4 million, and the U.K. paper The Daily Star claims that Harry is considering investing in a $3 million home in the Hollywood area.
Tucked in a gated community in Calabasas, CA, Niall's property includes a swimming pool and game room, but one thing it doesn't have is a bar. The Sun claims that because Niall, who's 19, is too young to drink in the U.S., the contractor refused the singer's request to install a bar in his new digs. Niall is old enough to drink in the U.K., by the way.
Why would Niall relocate to the States? A source tells The Sun , "Niall wanted a permanent place in the States because One Direction will be spending a lot more time there this year and he didn't want to stay in a string of hotels."
As for Harry, The Daily Star reports that he's interested in investing in a super-sized luxury property in the Los Feliz area that includes a pool and gym. Another source tells the Brit publication that "Harry loves L.A. and wants to live among the happening people there when he's in the U.S."
And speaking of happening people, according to The Sun, Niall's new home is surrounded by some A-list neighbors, including Jennifer Lopez , Ozzy and Sharon Osbourne , and Kim Kardashian 's mom Kris Jenner . The paper claims that the Kardashians are eager to have the 1D star appear on Keeping Up with the Kardashians .
Copyright 2013 ABC News Radio