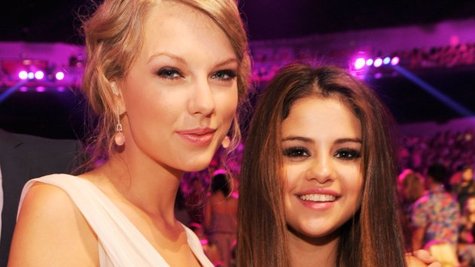 Having a boyfriend is nice, but a girl needs her friends, too. If you're a singing starlet who grew up in public, finding female friends who are true-blue can be difficult, so it's no wonder Selena Gomez is so happy that she found Taylor Swift .
In her new cover story for Nylon magazine, Selena explains that her friendship with Taylor isn't based on them talking shop, and that's what so nice about it.
"[We've] both experienced the same things at the same time. But we've never once talked about our industry," she tells Nylon . "She just became the person I'd go to for an issue with my family or boyfriend. It's so hard to trust girls, so I'm lucky to have her."
Selena said she also enjoyed hanging out with her co-stars in her upcoming movie Spring Breakers , including Vanessa Hudgens , Ashley Benson and Rachel Korine . "It was always us four girls," she tells Nylon. "We'd go to our favorite restaurants, we'd go to the movies...We went shopping, we went on boat rides, we slept over in each other's hotel rooms. It was really fun."
As for Spring Breakers , it finally allows Selena to move beyond her squeaky-clean image. It's about four college girls who fund their spring break by robbing a restaurant. They're jailed, but then bailed out by a drug and arms dealer who wants them to help him do his dirty work.
"I definitely felt that with my first stepping-out role, I should choose something that I could understand a little more," Selena tells Nylon about auditioning for the film. "I was really nervous, but [director] Harmony Korine took a chance with me."
Selana says Korine told her, "You live in this bubble, and I'm going to take you out of it, but you have to trust me.'"
Spring Breakers is in theaters in March. No word if Justin Bieber's bought his ticket yet.
Copyright 2013 ABC News Radio