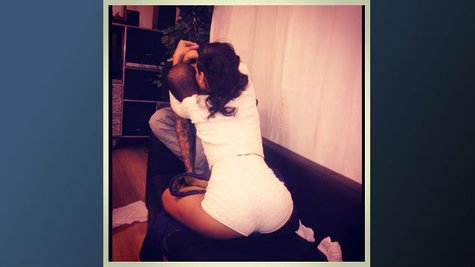 It seemed that Rihanna and Chris Brown had said all they needed to say about their personal lives with their Unapologetic duet, "Nobody's Business." But the pair are collaborating yet again, a rep for Breezy tells E! News .
The new track makes single number four for Rihanna and Chris, who first teamed up in 2012 on a remix of Rihanna's song "Birthday Cake," then on a re-do of Chris' single "Turn Up the Music."
There's no word on when the new Rihanna-Chris colllabo will be released, but on Thursday night the two were seen leaving a West Hollywood recording studio. Of course, the singers left the building separately, according to E!
Copyright 2013 ABC News Radio