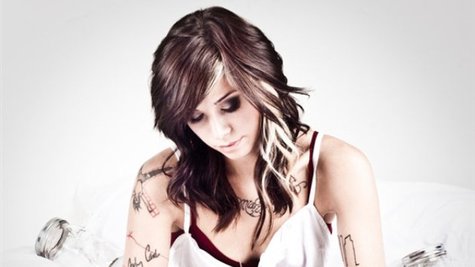 Christina Perri has scheduled a performance for next week at a Beverly Hills event benefiting the Voice Health Institute, an organization with which she has a strong connection.
The "Raise Your Voice" event on January 24 -- also featuring Lionel Richie , The Who 's Roger Daltrey and Aerosmith 's Steven Tyler –- will honor the institute's founder, Dr. Steven Zeitels , whose patients have included the aforementioned artists, plus Adele .
Christina is a member of the institute's advisory board.
More information on the dinner/auction can be found at ILVR.org .
The following week, Christina will co-headline the first three dates of an acoustic tour presented by the nonprofit movement To Write Love on Her Arms, which is dedicated to presenting hope and finding help for people struggling with depression, addiction, self-injury and suicide.
She'll perform January 28 in Anaheim, January 29 in San Diego, and January 30 in West Hollywood. Additional details are available at TWLOHA.com.
Christina is currently working on the follow-up to her debut album, lovestrong .
Copyright 2013 ABC News Radio