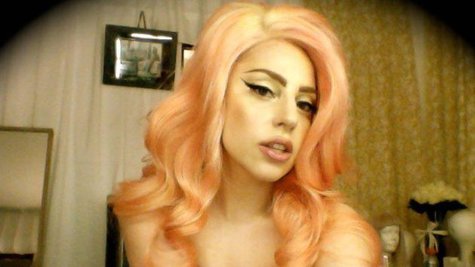 The latest chapter in Kelly Osbourne 's feud with Lady Gaga ? No feud at all, at least from Kelly's point of view. Speaking to People magazine, Kelly said, "All I have to say on this subject is that I love Lady Gaga...I'm a big fan of hers."
To recap, Kelly said in an interview that Gaga's fans have been cruel to her online, even sending her death threats, for comments she made on E!'s Fashion Police about the singer's appearance. Gaga responded by posting an open letter to Kelly on her LittleMonsters.com social networking site, accusing Kelly of choosing "a less compassionate path" by appearing on Fashion Police. "Your work on [the show] is rooted in criticism, judgment, and rating people's beauty against one another....Your show breeds negativity," the singer wrote.
Referring to Gaga's criticism of her show, Kelly tells People, "I made stupid mistakes when I was 25, as well, when I accused people of doing things that were wrong. We all live and we learn."
As for the third part of the feud involving Kelly's mom, Sharon Osbourne , the 28-year-old TV personality tells People , "I have no control over my mother. She can do whatever she wants." Interesting choice of words, considering Gaga herself said "I can't control my fans" in her open letter to Kelly.
Sharon had complained that Gaga was a publicity-seeker for posting an open letter to Kelly after Sharon privately asked Gaga's manager to put a stop to the cyber-bullying that Kelly was experiencing from her Little Monsters. Gaga responded to Sharon on Twitter , "My letter to [Kelly] was open, because her statements on cyber-bullying were public & as a youth activist I'm compelled to be involved."
Copyright 2013 ABC News Radio