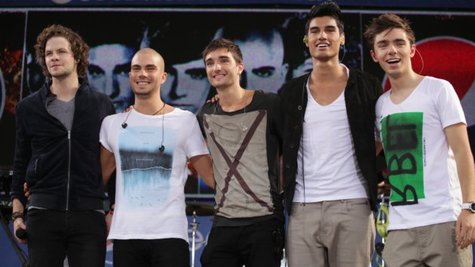 It's usually a nerve-wracking experience when you bring a new gal pal to meet your parents, but The Wanted singer Max George apparently had an easy go of it -- even though his new girl is apparently trouble-magnet Lindsay Lohan .
TMZ reports Lohan met up with George's parents at their home in the U.K. last week. The pair have been linked to each other unofficially since November -- specifically, TMZ claims, the night Lohan allegedly punched a fortune teller at a nightclub.
The site reports LiLo had a "great time" hanging out with George's parental units, and ended up spending the whole day at their Manchester home.
Copyright 2013 ABC News Radio