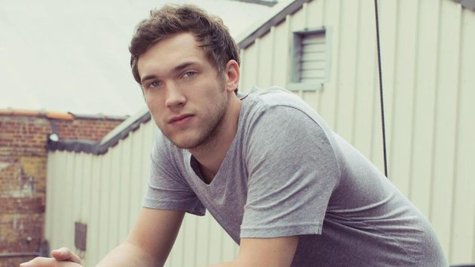 Having performed his triple-platinum single "Home" on every TV show under the sun, Phillip Phillips is making a return trip to promote his brand new single, "Gone Gone Gone."
According to The Hollywood Reporter , Phillip will be making the rounds next Wednesday, appearing on both The Ellen DeGeneres Show and Jimmy Kimmel Live . He'll even pop up on the season premiere of American Idol , which airs on Wednesday night.
Top Idol fan site MJsBigBlog.com reports that the premiere episode begins with Phillip walking out onto a bare stage and performing an acoustic version of "Home." That segues into his video, and then to a montage of other successful American Idol alumni.
In other Phillip news, his debut album The World from the Side of the Moon has gone gold, selling more than 500,000 copies, according to The Hollywood Reporter. It recently reached #4 on the Billboard album chart: its highest-ranking to date.
Meanwhile, "Home" has now sold close to 3.5 million copies, according to Yahoo! Chart Watch , and is currently the fourth best-selling song ever by an Idol alum. It may soon overtake the third best-seller, Kelly Clarkson 's "Stronger," because it's selling at a faster rate.
Copyright 2013 ABC News Radio