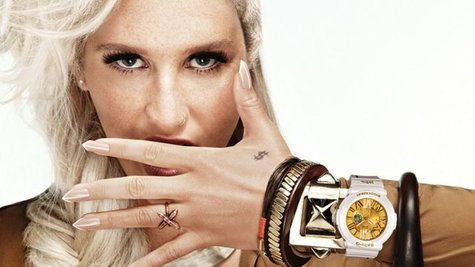 In the past, Ke$ha has said she tends to be attracted to " metal dudes with long hair, big beards [and] motorcycles," but when asked which star she'd most like to kiss, she picked someone who doesn't exactly fit that description.
Asked by People magazine to reveal which celebrity she'd most like to make out with, Ke$ha replied, " Will Smith , to fulfill my deep childhood longing." She explained, " Fresh Prince of Bel-Air did it for me. He was just so fresh !"
She may not be able to get to Will -- especially since he's married -- but at least Ke$ha will get to hang out with the actor and rapper's musical partner later this month. According to The Hill website, K-Money will celebrating President Barack Obama 's second inauguration on January 21 by headlining a charity benefit for the Recording Industry Association of America, and none other than DJ Jazzy Jeff will be spinning at the same event, which is invitation only.
In other Ke$ha news, her new video, for the song "C'mon," will premiere today.
Copyright 2013 ABC News Radio