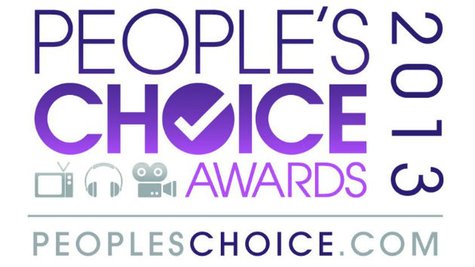 Katy Perry, Taylor Swift and Adam Levine are the latest stars to join the lineup of celebs attending Wednesday night's People's Choice Awards, which will air live on CBS at 9 p.m. ET.
All three singers are nominated for People's Choice Awards this year; in fact, Adam Levine is one of two stars who've grabbed a leading six nominations, thanks to his work with Maroon 5 and his involvement in The Voice .
With Maroon 5, Adam is up for Favorite Band, Favorite Album, Favorite Song for "One More Night" and Favorite Music Video for "Payphone." With The Voice , he's up for Favorite Celebrity Judge and Favorite Competition TV Show. Justin Bieber's the other star who's landed six nods this year, including Favorite Male Artist.
As for Katy and Taylor, they're both up for Favorite Female Artist. Additionally, Taylor's up for Favorite Country Artist and Favorite Song for "We Are Never Ever Getting Back Together." Katy, meanwhile, also scored nods for Favorite Pop Artist and Favorite Music Video for her military-themed clip for "Part of Me," and has an additional nomination for Favorite Music Fan Following, thanks to her fans, the Katycats.
Christina Aguilera will perform and receive a special award at Wednesday night's ceremony, while Alicia Keys and country star Jason Aldean will also rock the stage during the telecast.
Here are the musical nominees for the 2013 People's Choice Awards:
Favorite Male Artist
Blake Shelton
Chris Brown
Jason Mraz
Justin Bieber
Usher

Favorite Female Artist
Adele
Carrie Underwood
Katy Perry
Pink
Taylor Swift

Favorite Pop Artist
Adele
Demi Lovato
Justin Bieber
Katy Perry
Pink

Favorite Hip Hop Artist
Drake
Flo Rida
Jay-Z
Nicki Minaj
Pitbull

Favorite R&B Artist
Alicia Keys
Beyoncé
Bruno Mars
Rihanna
Usher

Favorite Band
Green Day
Linkin Park
Maroon 5
No Doubt
Train

Favorite Country Artist
Blake Shelton
Carrie Underwood
Jason Aldean
Taylor Swift
Tim McGraw

Favorite Breakout Artist
Carly Rae Jepsen
fun.
Gotye
One Direction
The Wanted

Favorite Song
"Call Me Maybe," Carly Rae Jepsen
"One More Night," Maroon 5
"We Are Never Ever Getting Back Together," Taylor Swift
"We Are Young," fun. ft. Janelle Monae
"What Makes You Beautiful," One Direction

Favorite Album
Believe , Justin Bieber
Blown Away, Carrie Underwood
Overexposed, Maroon 5
Some Nights , Fun.
Up All Night, One Direction

Favorite Music Video
"Boyfriend," Justin Bieber
"Call Me Maybe," Carly Rae Jepsen
"Gangnam Style," Psy
"Part of Me," Katy Perry
"Payphone," Maroon 5

Favorite Music Fan Following
Beliebers, Justin Bieber
Directioners, One Direction
KatyCats, Katy Perry
Lovatics, Demi Lovato
Selenators, Selena Gomez
Copyright 2013 ABC News Radio