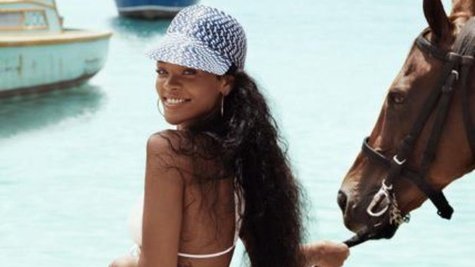 You probably saw the first photo from Rihanna 's 2013 Barbados tourism campaign. Well, now there's video of the singer enjoying the island country where she grew up.
The clip features Rihanna's song "Diamonds" and shows her -- in a long white dress, with her hair down her back -- frolicking on the beach. The campaign's latest slogan, "TOURIST OR TRAVELER?" flashes on the screen, inviting potential visitors to "Find Your Path."
Rihanna's path leads her to a bungalow on the shore, where she looks out over the water. Then she's back to skipping down the beach, only this time, in a black-and-white striped "BARBADOS" t-shirt and bikini bottoms.
The Bajan beauty takes her bicycle out for a ride in another scene. She also plays dominoes with some locals, goes horseback riding in a pair of cutoff shorts and explores a lush hillside.
Copyright 2013 ABC News Radio