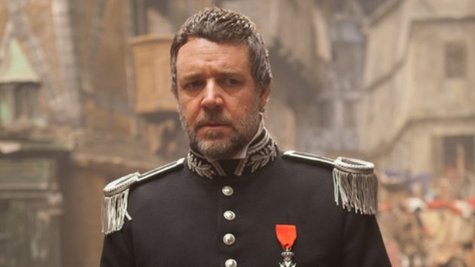 Adam Lambert raised some eyebrows just before New Year's Eve when he posted a series of tweets criticizing the singing in the movie Les Misérables . But it turns out that one of the movie's star says he pretty much agrees with the American Idol alum's take on the film.
Adam had written on Twitter that the movie's "score suffered massively with great actors PRETENDING to be singers," and added that "they should have studio recorded and sweetened the vocals." He also wrote, "The industry will say 'these actors were so brave to attempt singing this score live' but why not cast actors who could actually sound good?"
Now, Les Mis star Russell Crowe has responded, tweeting "I don't disagree with Adam, sure it could have been sweetened, [the director Tom ] Hooper wanted it raw and real, that's how it is."
Despite Adam's thoughts on the singing in Les Mis , there seem to be quite a few people who enjoyed it: the movie's soundtrack debuted at #1 on the Billboard Soundtracks chart.
Copyright 2012 ABC News Radio