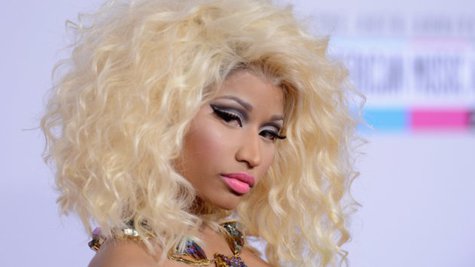 In case you were wondering, Nicki Minaj 's nose, lips and cheekbones have never been subject to a surgeon's knife. At least that's what Nicki tells Extra , during an interview promoting her second line of Viva Glam makeup for Mac.
"I've never had surgery on my face. Like -- God, it's make-up people!" Nicki says in a clip from the chat. There have been long-running rumors about Nicki having work done, but she offers an explanation.
"When people see my makeup they think all types of crazy things that I'm doing to my skin, but it's makeup. It's the weirdest thing. They'll see contour and they'll think you had surgery on your nose," Nicki says. "No, no, no. Look at RuPaul's Drag Race and you'll see how you can make your nose look whatever shape you want."
Nicki's Barbz can use her new Nicki 2 lavender-tinted lipstick to create their own make-up magic. Nicki's first Mac Viva Glam line was themed around her Pink Friday projects, so this time around she decided to focus on a new hue.
Copyright 2013 ABC News Radio