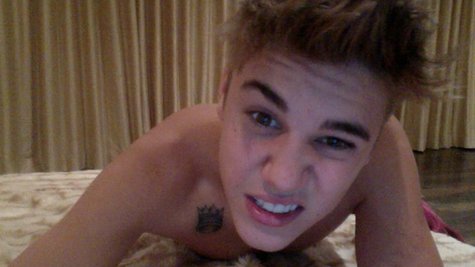 Seventeen-year-old British singer Ella-Paige Roberts Clarke has taken to Twitter to make it clear that she and Justin Bieber are not an item, despite reports claiming otherwise.
Rumors of a relationship between the two teens were triggered after tabloids reported that they were spotted looking cozy at Justin Timberlake 's post-Brit Awards concert last week.
The U.K. paper The Mirror claimed that Justin and Ella-Paige had been introduced in L.A. by mutual friends, and he sent his Rolls Royce to pick her up from her home in London and take her on a date. While the rumors of the two singers' potential couplehood fueled excitement for some fans, others used Twitter to trash talk Ella-Paige.
By Sunday, Ella-Paige was on Twitter to clarify their relationship status. She started by retweeting a fan post that stated, "justin's not dating ella paige, she's only an acquaintance."
Ella-Paige also retweeted one of her followers' comments , which stated, "so I just read a newspaper article about exactly what you think i'm talking about and it was so ridiculously untrue I actually reeled. are they just allowed to invent things? so and so and so and so have gone public/official. Well, no. what? no."
A friend of Ella-Paige, meanwhile, tweeted , "WOAH just checked my lil sis @EllaPaigeMusic mentions and it's ridiculous stories everywhere! Let my girl live dont believe everyting u read."
When yet another fan tweeted that some of Ella-Paige's friends have been claiming to the papers that she's just out to get famous or rich by dating Justin, the singer shut those rumors down. She tweeted , "they're not my friends those 'sources' were people I barely knew who wanted quick cash x."
Copyright 2013 ABC News Radio