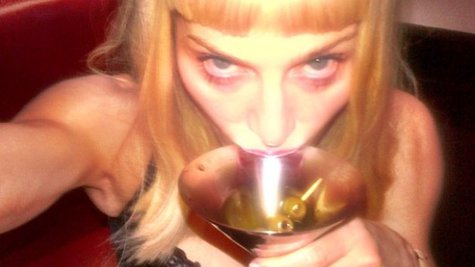 Madonna has run afoul of Instagram officials.
Pictures the singer has posted to the photo-sharing website have drawn the attention of the company's community guidelines compliance team which sent Madonna an official warning letter -- a copy of which she posted on Instagram, naturally.
In the letter, the singer is urged to comply with the company's terms of service or have her account shut down. She's specifically been asked to refrain from posting, and to remove, any photos that aren't hers, that show nudity or mature content, that are of illegal content or that attack another individual or group.
It's not clear which photos have been flagged by the Instagram team but among the possibilities are: photos of Her Madgesty's post-workout sweaty cleavage, a view of her derriere and a picture of her favorite artist -- the visionary Mexican painter Frida Kahlo -- that Madonna may or may not have the rights to.
One thing is for sure, however: the letter has draw the ire of Madonna's 172 thousand Instagram followers, one of whom posted a comment directed at company officials: " But it's ok for Rhianna to show pics of marijuana, right? Your awesome."
Copyright 2013 ABC News Radio