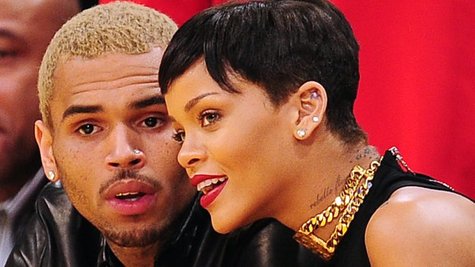 Rihanna and Chris Brown 's story is certainly no fairy tale. In fact, the couple's troubled past seems to have inspired the writers of NBC's gritty Law & Order: SVU .
An upcoming episode, titled "My Funny Valentine," centers on a young superstar named Joi, who decides to... ahem, "Stay," with her rapper boyfriend, Caleb Brown, after he assaults her, according to the New York Daily News .
Preview photos from the episode, which is set to air Wednesday, shows Law & Order: SVU 's Caleb -- or, uh, C.B. -- explaining himself to talk show host Wendy Williams , who appears as herself on the show. Interestingly, Caleb is wearing a light blue sweater during his fictional interview with Wendy. It's strikingly similar to the light blue sweater Chris Brown wore when he appeared on Larry King Live , following his 2009 assault on Rihanna.
Copyright 2013 ABC News Radio