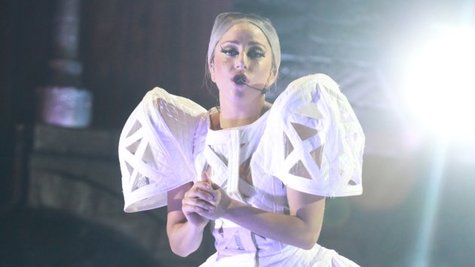 After being forced to cancel the rest of her Born This Way Ball due to a tear in her hip, Lady Gaga has now gone under the knife.
On Wednesday, she tweeted to her Little Monsters, "Going in for surgery now. Thank you so much for sending me love and support. I will be dreaming of you."
Gaga is suffering from a labral tear in the right hip. Originally, she thought it was simply inflammation caused by an injury she'd suffered on stage, but when she was unable to walk, doctors discovered that she'd torn the labrum, which is a ring of cartilage surrounding the hip socket.
Doctors who have not treated the singer have predicted that she'll need three to six months to recover fully from the surgery.
In the days before her surgery, Gaga has been spotted in Chicago, where her boyfriend Taylor Kinney films his TV show Chicago Fire, entering a Starbucks in a wheelchair. A few days ago, she tweeted a close-up picture of a wheelchair, with the caption, "This is Emma."
Copyright 2013 ABC News Radio