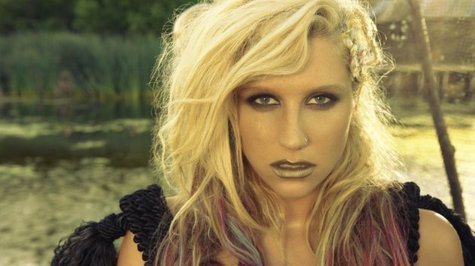 In addition to being a pop star, Ke$ha 's a real animal-lover, and now her commitment to our four-legged, furry and feathered friends will be recognized with a prestigious award from the Humane Society.
The Humane Society's first Global Ambassador for animals, Ke$ha will receive the Wyler Award at the Humane Society's 2013 Genesis Awards Gala on March 23 in Beverly Hills. The Wyler Award is given to a celebrity or public figure who increases awareness of animal issues through the media. Past winners include Sir Paul McCartney , Ellen DeGeneres and Portia de Rossi , and Ian Somerhalder .
In a statement, Ke$ha, who named her debut album Animal and uses the nickname "animals" for her fans, said, "It means so much to me to be recognized by The Humane Society of the United States because advocating for animals is second nature to me."
She added, "My affinity with animals and the natural world inspires me and my music. I don't understand how anyone can justify abusing or exploiting animals, and as long as it continues, I intend to keep talking about it."
In her spare time, Ke$ha has rehabilitated baby lions in Africa and gone swimming with great white sharks. She's spoken out against shark-finning, trophy lion hunting, the slaughter of seals, dog fighting and other animal issues.
Copyright 2013 ABC News Radio