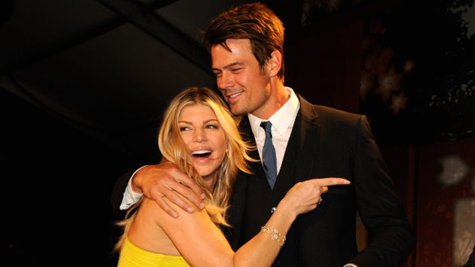 Ever since Fergie and Josh Duhamel tied the knot in 2009, there has been speculation about when the two would start a family. Well, the answer is "right now."
The singer confirmed her pregnancy on Twitter , writing "Josh & Me & BABY makes three!!!" and adding the hashtag "mylovelybabybump" -- a reference to the "my lovely lady lumps" line in the Black Eyed Peas song "My Humps." The singer also posted a photoshopped picture of herself and Josh as children, together. Duhamel posted the same photo on his Facebook page, writing, " Fergie and Me and BABY makes three ."
When Josh and Fergie appeared on Oprah's Next Chapter back in October, they talked about their plans to start a family. Duhamel said he wanted five children, but Fergie added, "We negotiated that early on. Two is our number."
Copyright 2013 ABC News Radio