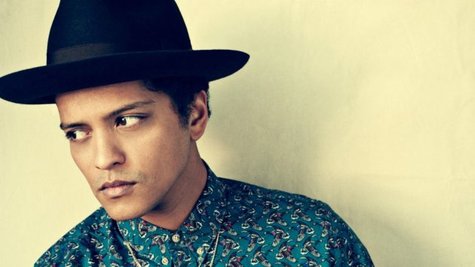 Forget about Grammy Awards... Bruno Mars has just missed out an even more prestigious honor: the title of Hat Person of the Year.
Each year for the past four years, the Headwear Association -- yes, there is such a thing -- names a Hat Person of the Year , via on online poll where people vote on who looked the most stylish sporting various forms of headgear over the prior 12 months. This year's winner was supermodel Kate Moss , with 40 percent of the vote, but Bruno came oh so close: he received 38 percent of the vote.
Bruno is rarely seen without some type of hat, most recently on the Grammy Awards, where he sported a fedora while duetting with Sting .
Past winners of the Hat Person of the Year title have included Kate Middleton , Johnny Depp and Brad Pitt . The Headwear Association also sponsors a Headwear Hall of Fame , and its members include Madonna , Gwen Stefani , Lady Gaga , Kid Rock , LL Cool J and Jennifer Lopez .
Copyright 2013 ABC News Radio