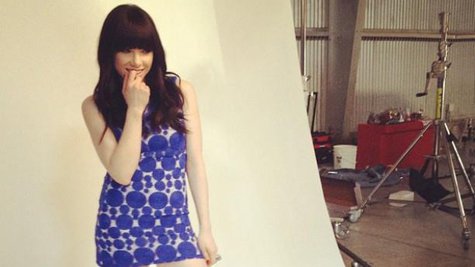 Need a pop singer to promote your product? Call Carly Rae Jepsen , maybe. After signing up to be the new face of Candies, the Canadian singer has now been tapped as the spokesperson for " güd ," a brand of body and hair-care products created by the Burt's Bees company.
güd 's products are all-natural, and come in scents like Orange Petalooza, Vanilla Flame, Floral Cherrynova and Ruby Red Groovy. The company chose Carly because they feel she's the "embodiment of the brand" with her "vibrant spirit and genuine talent."
"Being eco-conscious is so important. I love that güd has figured out a way to reach young women with natural products that are also fun and smell amazing!" says Carly in a statement. "I also really connect with the positive spirit of the brand -- it's how I live my life every day."
Carly just did a photoshoot for güd, and ads will appear in the May issues of magazines like Glamour , Allure and Cosmopolitan .
Copyright 2013 ABC News Radio