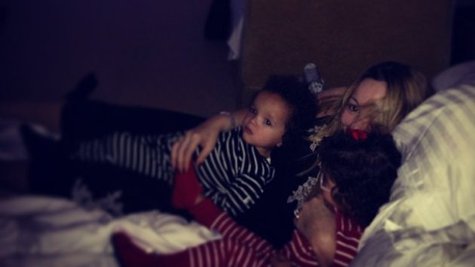 Mariah Carey and her husband Nick Cannon are already parents to twins Monroe and Moroccan , who'll turn two in April. But it appears as though the couple may be considering expanding their family.
Speaking to the New York Daily News , Cannon said that his and Mariah's Valentine's Day plans are to "[Make] some more babies," adding, "We definitely got a baby-sitter for Valentine's Day. Those are the special moments. I am a hopeless romantic and so is my wife."
While both Mariah and Nick have said in the past that they might not want to have additional children, since Mariah had such a difficult pregnancy, Nick tells the News he's already planning the perfect baby-making scenario, which he says involves "rose petals, a lot of Luther Vandross playing in the background, chocolates and roses going down." Guess we'll know in nine months whether or not Nick's plan worked.
Copyright 2013 ABC News Radio