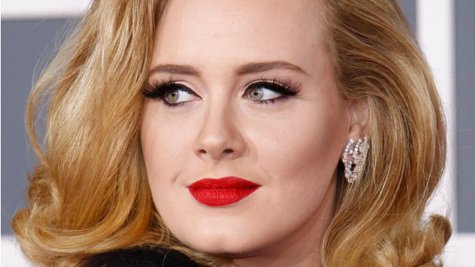 Adele recently gave her mom her million-dollar luxury apartment in an upscale area of London, but a new report shows the singer can easily afford to buy a dozen more.
Citing financial figures from Adele's company Melted Stone Ltd, The Sun reports Adele has more than $12 million in the bank and another $5.3 million due in royalties and other payments.
The figures cover the year up to April 2012. In the previous year, Adele had assets of $536,000.
The report calculates that Adele now rakes in about $64,000 a day, which means the singer has no problem shelling out more than $73,000 a month to rent out Paul McCartney 's former Los Angeles home while she rehearses her Skyfall performance for the upcoming Academy Awards.
A source tells The Sun Adele is "really nervous" about her Oscar performance and decided against staying in a hotel because there would be too many people around. The insider says the property is "up in the hills so it guarantees her privacy," and adds. "What better place to get musical inspiration than an ex-Beatle's home?"
Copyright 2013 ABC News Radio