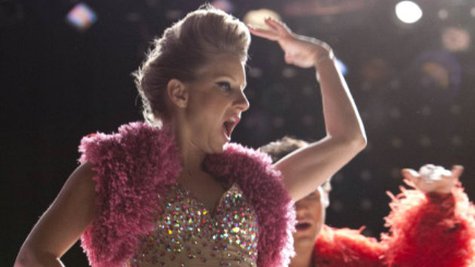 Glee- watchers have always known that there are several divas among the New Directions members, and those diva attitudes will be in full effect in Thursday night's episode, which is called -- you guessed it -- "Diva."

In the show, Finn challenges the members of New Directions to unleash their inner divas. We'll see Unique, Tina, Marley, Brittany and Blaine singing Beyonce 's "Diva," and Blaine taking on Queen's "Don't Stop Me Now." Tina, meanwhile, sings Madonna 's "Hung Up," possibly to reflect her unrequited love for Blaine.

Meanwhile, things are rocky between Kurt and Rachel: he thinks she's getting too big for her britches, so he challenges her to a sing-off of the song "Bring Him Home" from Les Miserables.

In last week's episode, Santana noted that New York City was more "her speed," and this episode lays the groundwork for her to move from Kentucky to the Big Apple. She's got two featured songs in the episode: Tina Turner 's "Nutbush City Limits," and Alicia Keys ' "Girl on Fire."

In addition, Santana duets with Sam on "Make No Mistake (She's Mine)" -- a hit for country stars Ronnie Milsap and Kenny Rogers -- as they compete for Brittany's affections. Reportedly, we'll see Santana move in with Kurt and Rachel in New York when she realizes that Brittany has finally moved on.

Glee airs Thursday night on Fox.
Copyright 2013 ABC News Radio