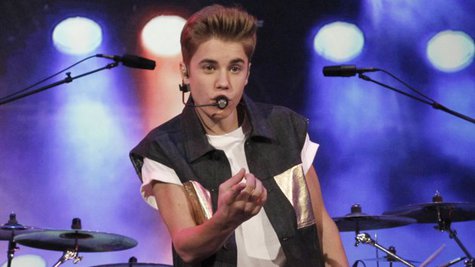 It's been widely reported that Selena Gomez and Justin Bieber are no longer dating, but is a certain singer from Barbados responsible for the break-up?
Life & Style magazine reports Selena ended the romantic liaison after she learned Justin had cheated on her with Rihanna early in their relationship.
A friend of the couple tells the magazine Selena was "devastated" when she found out. "It really cut like a knife because it happened in February of 2011 when Selena and Justin had been dating for months and were falling in love," the pal says.
The insider says Justin and Rihanna hooked up after flirting at an L.A. Lakers game on February 20, 2011.
Justin and Selena have been dating on and off since late 2010, but the pal says the revelation that he was with Rihanna prompted Selena to call things off for good.
The friend adds that Selena now "thinks that maybe they've been hooking up all along."
Life & Style quotes an insider as saying Justin and Rihanna also spent time together in New York City in November 2012 while taping the Victoria's Secret Fashion Show .
"During breaks, they'd sneak away to the Hotel Giraffe. They were alone – their security made sure of it. Hotel staff blocked off the entire floor for them," the spy said.
The tabloid says a Bieber rep denies anything physical happened between Justin and Rihanna.
A Bieber rep also denied the report to GossipCop.com . The site further says a source close to Rihanna "laughed off" the story.
Copyright 2013 ABC News Radio