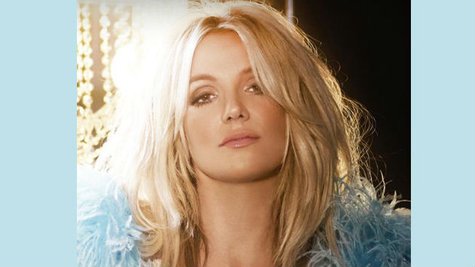 Even if you can't get tickets to see Britney Spears ' new Las Vegas show, you can now buy a t-shirt -- and a lot more -- that will fool people into thinking that you did.
As Vegas Racked , a Vegas fashion blog, reports, now that Brit's Vegas residency at Planet Hollywood is hours away from launching, a matching boutique full of merchandise is open for business. Among the items: a wide variety of t-shirts, ball caps and other apparel, as well as mugs and key chains. One t-shirt says, "Go call the police, go call the governor," in reference to Brit's single "Work B***h." There are also items branded with the slogan "It's Vegas, b***h."
Meanwhile, Britney herself says she's feeling the pressure to deliver with the new show, which kicks off Friday night. "Unfortunately I've set the bar kind of high for myself," she tells the Las Vegas Review-Journal . "I kind of compete with myself and my past stuff and my past work, and the way I looked and the way I did things is really top-notch. I really don't see how I did it."
"I have to kind of unfortunately keep that ideal of myself, because as a performer that's what people expect of me. I have to try and deliver that," she adds.
Britney also reveals that she was offered the opportunity to headline in Las Vegas four years ago, but "never really thought that much of" the concept. But after she left the X Factor , she says, "I thought about it again and I thought it would be [good] to revisit the idea."
"I love Vegas. I think it's one of the funnest places you can go to," she adds. "There's always something to do and everybody is here to have a good time. That element is really cool to add to my show." She also felt it would be "healthy" to stay in one place for a while.
Copyright 2013 ABC News Radio