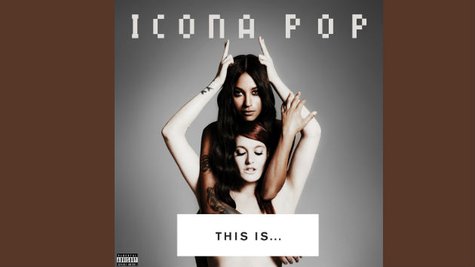 By now, you've probably read plenty of year-end lists rounding up the best albums and songs of the year. But what about the worst? Entertainment Weekly has taken a crack at listing the albums and songs that it feels polluted our earholes in 2013.
As far as the Worst Albums of 2013 are concerned, the list includes Lil Wayne 's I Am Not a Human Being II, which the mag calls "An exhausting torrent of misogyny [without] any technical expertise or humor." Also on the list is Icona Pop 's debut, This Is...Icona Pop , which the mag describes as "the sound of your two most annoying exes discovering keyboards and cocaine on the same day." While noting that the duo's single "I Love It" was "bliss," the mag says the entire album is "pure cheerleading-based torture."
The list of the Worst Singles, meanwhile, includes The Wanted 's "Walk Like Rihanna," in which the mag accuses the British boy band of "objectifying" Rihanna and describes them as "bleating horndogs." Austin Mahone 's latest, "Banga Banga," is also included, and is described as "deeply irritating." Speaking of irritating, Alison Gold 's YouTube hit "Chinese Food" made the cut, with the magazine accusing it of relying on "the inevitable backlash against its Asian stereotypes to better its chances" of going viral.
Rounding out the list of the worst singles are LL Cool J 's collaboration with Brad Paisley , "Accidental Racist," which the mag calls "schmaltzy," "smarmy" and stupid; and Ray J 's "I Hit It First," a "breezily chauvinist" track in which he brags about having sex with Kim Kardashian before she became a household name.
In case you're wondering, EW's Best of 2013 list includes Daft Punk 's "Get Lucky," Lorde 's "Royals," Katy Perry 's "Roar," Rihanna 's "Stay" and Florida Georgia Line and Nelly 's "Cruise (Remix)." On the album side, EW gives props to Kanye West 's Yeezus , Drake 's Nothing Was the Same , Miley Cyrus ' Bangerz and Paramore 's self-titled disc, among others.
Copyright 2013 ABC News Radio