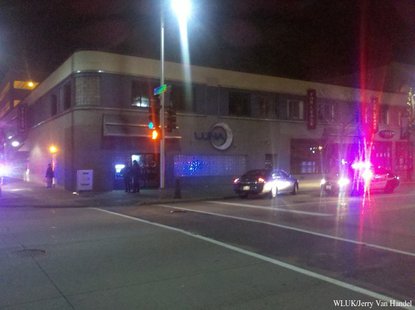 APPLETON, WI (WTAQ) - Appleton police say the victim in the shooting at a downtown nightclub over the weekend has died.
Authorities say an autopsy is being performed on 25-year-old Joshua J. Richards of Green Bay.
Richards' family had been keeping him on life support so his organs could be donated.
Early Sunday morning, police say Richards was shot in the head with a handgun at Luna Lounge.
The Appleton Police Department is investigating his death as a homicide, and is still looking for those responsible for the shooting.
Cops are reviewing video evidence, tracking down people that have been identified through that footage from cameras at Luna Lounge and nearby.
Investigators still are looking to talk to people who may have been in the area at the time of the incident. Anyone with information is asked to contact the Appleton Police Department.
(Additional reporting from FOX 11)